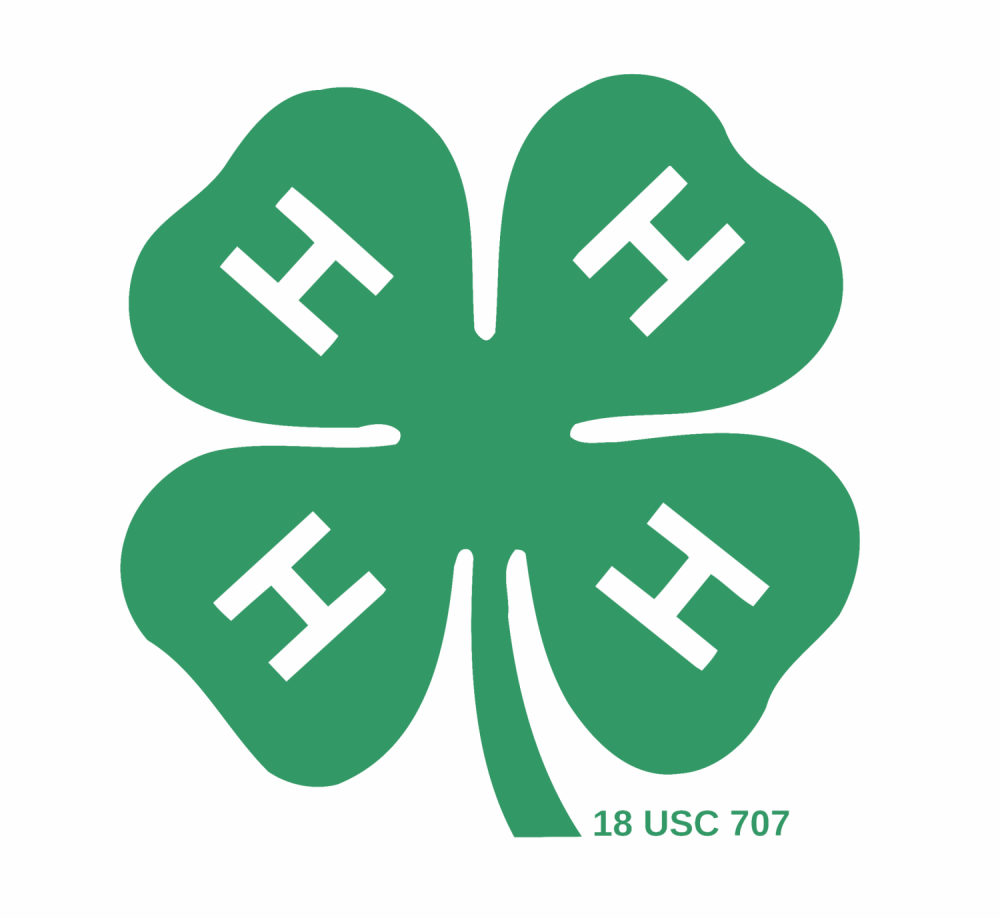 4-H Youth Development programs grow confident, capable, and caring young people with the life skills to thrive in today's world and succeed in their boldest dreams for tomorrow. In 4‑H, we believe in the power of young people. We see that every child has valuable strengths and real influence to improve the world around us. 4-H programs help youth develop their Head, Heart, Hands and Health through experiential (hands-on) learning and building of life skills.
The 4th "H": HEALTH


The World Health Organization (WHO) defines Health as "a state of complete physical, mental and social well-being and not merely the absence of disease or infirmity." 4‑H healthy living programs help youth lead lives that balance physical, mental, and emotional health. Nationally, the focus areas for 4‑H healthy living programs include nutrition, childhood obesity, drug awareness, bullying prevention, health and fitness, safety, stress management, and food science. Programs are designed to help 4‑H youth learn about living a healthy lifestyle through fun, hands-on activities and projects and are available through schools, 4‑H clubs, and camps.
Visit the National 4-H Council's website for a full report on the benefits of 4-H programs: https://4-h.org/about/research/
4-H Supports Mental Health Awareness September is National Suicide Prevention Awareness Month—a time to share resources and stories in an effort to shed light on this highly taboo and stigmatized topic and "Cure Stigma" about mental health. Why is it important to Cure Stigma? One in 5 Americans is affected by mental health conditions. Stigma is toxic to mental health because it creates an environment of shame, fear and silence that prevents many people from seeking help and treatment. The perception of mental illness won't change unless we act to change it.
Source: National Alliance on Mental Illness (NAMI)
• Suicide Prevention Awareness Month: https://www.nami.org/Get-Involved/Awareness-Events/Suicide-Prevention-Awareness-Month
• 5K Walk/Run for Suicide Awareness, Hope & Healing Sponsored by Community for Hope (Oshkosh) Saturday, September 22, 2018: http://communityforhope.org/
• Be a part of the Cure Stigma Effort: https://www.nami.org/mentalhealthmonth
• 11 Things To Do Daily For Your Mental Health: https://namimc.org/11-things-daily-mental-health-can-stay-balanced-happy/
Learn about Health through 4-H Projects
Youth members of 4-H participate in "projects" that they choose annually when enrolling in 4-H. Projects are like hobbies or interest areas. Over 120 projects are available for youth in Winnebago County including things like Foods & Nutrition, Gardening, Health Rocks!, Bicycling for Fun, Shooting Sports, Horse Riding and much more! The National 4-H Council provides curriculum written by Cooperative Extension professionals from around the country that youth can use to learn about their project areas in a self-study format or in a group setting with a project leader. These curriculums are available for purchase through "Shop 4-H" or can be borrowed from the Winnebago County UW-Extension Office and include topic areas like: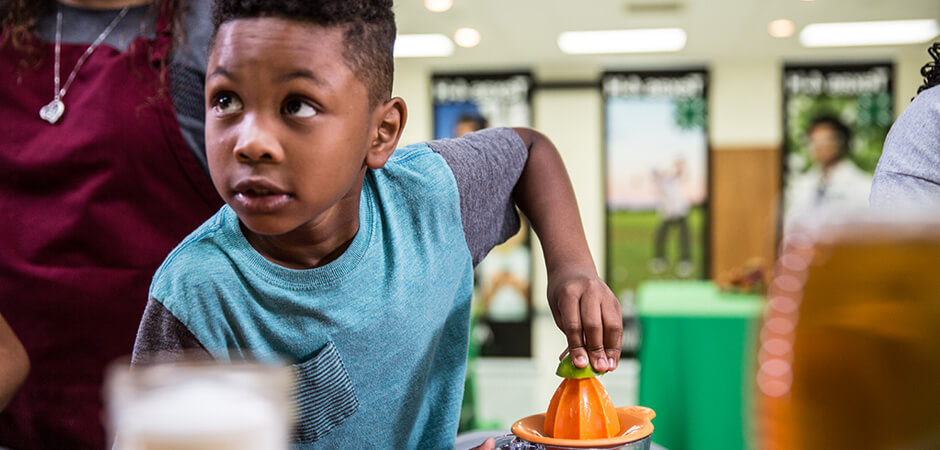 • Healthy Living & Foods
https://shop4-h.org/collections/healthy-living-foods-curriculum
• Environment & Outdoor Science (including gardening & physical activity resources)
https://shop4-h.org/collections/environment-outdoor-science-curriculum
Winnebago County 4-H Events get kids moving!
In addition to project learning, there are several annual events youth can participate in that promote healthy living including a rollerskating party (coming up on Sunday, October 21), Summer Camp in June (an environmental camp that promotes getting active in the great outdoors) and project opportunities like dog training (April – August), horse & pony clinics/shows (March-September) and shooting sports training (January-March) that encourage physical activity, positive social interactions and provide mental health benefits.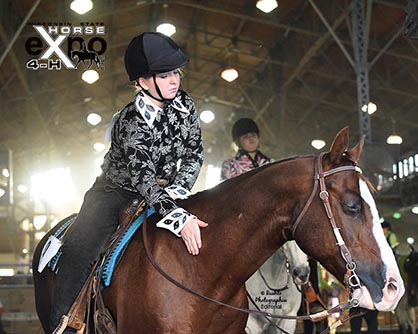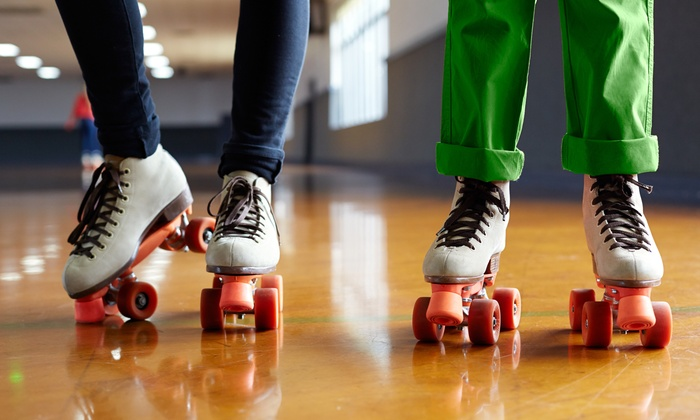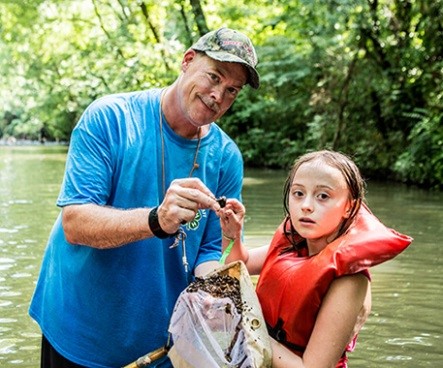 4-H Clubs promote Social Well-being and Mental Health
Youth also belong to local Community Clubs that meet monthly. Club meetings incorporate recreation to promote physical health and opportunities for positive social interaction and relationship building (which support mental health and social well-being). Youth leadership is another important aspect of the community club – youth members are the voting members of their club and make all decisions in regards to the business of the club, they teach other youth new skills through demonstrations and speeches, and are the club officers who preside over meetings. This focus on leadership helps youth develop self-esteem, self-discipline, build character and practice making healthy lifestyle choices as a group. Adults (parents & trained 4-H Volunteers) partner with youth to run community clubs and project activities; providing important role modeling and mentoring. Youth not only learn how to build healthy relationships with their peers, they are building positive relationships with trusted adults, which are both key ingredients to positive youth development and overall health.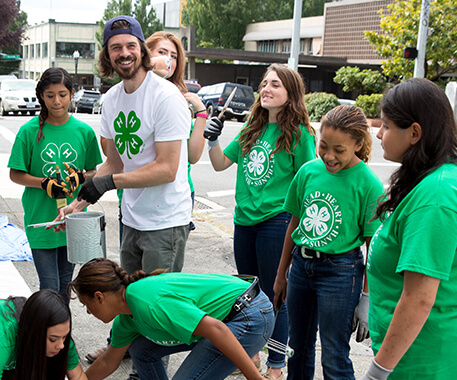 Community Service and Health Benefits
Did you know? Doing something nice for others can help increase your own personal mental health. 4-H provides many opportunities for youth and adults to help others; community clubs complete multiple community service projects annually that include spending time at retirement communities, supporting veterans, working at local food banks, providing gifts and meals to local families during the holidays and much more. For more information on ways to improve your Daily Mental Health visit: https://namimc.org/11-things-daily-mental-health-can-stay-balanced-happy/
Article written by:
Jody Bezio, Interim 4-H Youth Development Educator
jody.bezio@ces.uwex.edu
920-232-1974