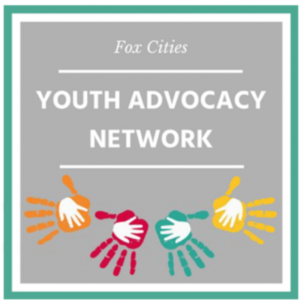 2020 Schedule of Thursday Meetings and Presenters
January 9:
Topic:  Stress Management and Wellness focus (adults)
Presenter:  Kristina Schutlz, YMCA Fox Cities
February 13:

Topic:  Trafficking in the Fox Valley
Presenter:  Kris Pierce with 5-Stones, and representative from Grand Chute Police Dept.

March 12:
Summer Opportunities for Youth:  Networking discussion of youth-serving organizations sharing information about summer activities and opportunities available for youth in local communities.  Organizations encouraged to bring handouts for distribution.
April 9:

Topic:  Compassion Resiliency – Compassion Fatigue Toolkit
Presenter:  Rogers Behavioral Health

May 14: 

Topic:  Internet Safety/Safety and Social Media – Youth are at risk
Presenter:   Representative from local law enforcement

June: 
No formal meeting
July:  
No formal meeting
August:
No formal meeting
September 10:

Topic:  Impact of Nature on Youth Mental and Physical Well-Being:  Being in nature increases students' physical, mental and social health. Access to nature also been shown to decrease the symptoms of ADHD, and decrease stress levels of students and teachers. Learn simple, creative ideas to encourage nature play and adventure education while teaching physical activity, appropriate risk taking, outdoor recreation, and social and emotional competency development.
Presenter:  Jessica Jens, Executive Director, Riveredge Nature Center, Saukville, WI

October 8:

Topic:  Community Issue
Presenter:  TBD

November 12:

Topic:   Youth Risk Behavior Survey (YRBS)
Presenter:  Heidi Keating, Outagamie County Public Health

December 10:

Topic:  Stress management and Wellness focus (youth)
Presenter:   Carlyn Andrew, Director of Counseling & Training at Boys & Girls Clubs of the Fox Valley

~~~~~~~~~~~~~~~~~~~~~~~~~~~~~~~~~~~~~~~~~~~~~~~~~~~~~~~~~~~~~~~~~~~~~~~~~~~~~~~~
Formerly known as the Fox Cities Youth Worker Coalition/YWC, established January 2004 by local organizations, the purpose of the Fox Cities Youth Advocacy Network (YAN) is to provide local professionals working with youth (ages 6-25) with opportunities for resource sharing, networking, problem solving, and professional development. 
Week Day/Time and Location:  Starting in 2019, the network meetings are conducted on Thursdays starting at 8:30am at the Girl Scouts office.
Meeting Day:  
Thursday (typically the 2nd Thursday of the month, with some exceptions)
Meeting Location:
4693 N. Lynndale Dr., Appleton, WI  54913 (Girl Scouts office)
Meeting Time / Agenda:

8:30 am – 9:00am      Connection/Social
9:00 am -10:00am     Program
10:00am-10:30am     Networking / Q&A

If you are interested in learning more about the YAN meetings and/or have an interest in being a presenter at a future meeting, please contact Rhonda Hannemann Rhonda.Hannemann@UnitedWayFoxCities.org or another member of the YAN Planning Committee. Please be sure to visit our Fox Cities Youth Worker Coalition Facebook page.