Welcome! There are several places to find information on 4-H Program happenings, depending on what type of programming you are interested in.
 Wisconsin 4-H COVID-19 Policy (Updated August 5, 2021)
The Winnebago County 4-H Facebook has the most current information on county-wide events and activities.
Weekly email updates from Winnebago County 4-H Program Educator Dana Berger are sent through 4HOnline to 4-H members, leaders and families and posted here (bottom of page).
County-wide information can also be found in the bi-monthly Newsletter.
For Club meeting/activity dates, times and format – please contact your Club Organizational Leader directly.
Where to find current events & activities for other County Groups:

Click Here to Open Calendar Fullscreen
Please Note: Timezone settings are done in the user's google calendar. Please check your settings if this calendar is not viewing in Central Standard Time.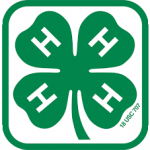 4-H Announcements 8/19/2022
SEPTEMBER / OCTOBER NEWSLETTER ARTICLES  DUE TODAY!  Please submit your club / group minutes, events, photos, upcoming activities for the Sept/Oct newsletter to  dana.berger@wisc.edu ALL COUNTY 4-H MEETING & FREE BOOK FAIR! ALL WINNEBAGO COUNTY 4-H FAMILIES ARE WELCOME! Our next All County 4-H Meeting is being held on August 23rd at 7PM at JPCC.  We will […]