Welcome! There are several places to find information on 4-H Program happenings, depending on what type of programming you are interested in.
 Wisconsin 4-H COVID-19 Policy (Updated June 2, 2021)
The Winnebago County 4-H Facebook has the most current information on county-wide events and activities.
Weekly email updates from Winnebago County 4-H Program Educator Dana Berger are sent through 4HOnline to 4-H members, leaders and families and posted here (bottom of page).
County-wide information can also be found in the bi-monthly Newsletter.
For Club meeting/activity dates, times and format – please contact your Club Organizational Leader directly.
Where to find current events & activities for other County Groups:

Click Here to Open Calendar Fullscreen
Please Note: Timezone settings are done in the user's google calendar. Please check your settings if this calendar is not viewing in Central Standard Time.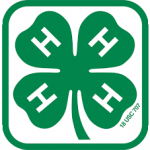 4-H Announcements 6-4-2021
From the desk of Dana Berger, 4-H Program Educator Hello 4-H Families! Here are this week's updates… UPDATED (LESS RESTRICTIVE) 4-H COVID POLICIES Effective June 2, all fully vaccinated Wisconsin 4-H staff, volunteers and participants are no longer required to wear masks during programs. We ask that individuals who are not fully vaccinated, including youth under 12, continue […]
4-H Cloverbud Day Camp
2021 4-H Coverbud Day Camp: "Embrace Your Wild Side" Monday, July 19, 2021 8:00am – 4:00pm Menominee Park Oshkosh, WI Cost: $25.00 Registration is required.  Register by Thursday, July 1, 2021 Print or share the flyer!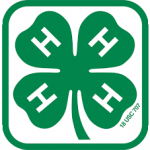 4-H Announcements 5-21-2021
From the desk of Dana Berger, 4-H Program Educator Hello 4-H Families, Here are this week's announcements… POULTRY MEETING Sunday, May 23rd @ 3:30pm Clayton Town Park  Join Wendy Good to meet the poultry superintendent for all poultry participants and to go over state regulations, county far rules and barn expectations. Please bring a lawn […]