June 28-July 1, 2020

4‑H camps provide youth with the chance to meet new people, have fun, and experience the great outdoors. Winnebago County's Summer Camp is a 4-day, 3-night experience for youth in 3rd-8th grades. Campers learn about the natural world, themselves and each other at the Upham Woods Outdoor Learning Center located in Wisconsin Dells (https://fyi.extension.wisc.edu/uphamwoods/).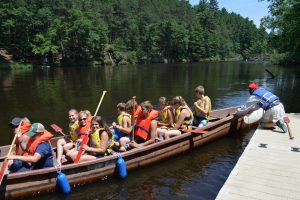 Youth stay in cabins with about 10 campers, 2-3 youth counselors and 1 adult. Camp activities include hiking, canoeing, archery, swimming, nature, crafts, recreation, a low element challenge course, and so much more. Camp activities are planned and run by 20 youth counselors (grades 9-13) with support from 12 adult chaperones, the Winnebago County 4-H Program Coordinator and 3 Upham Woods Naturalists.
The traditions of summer camp and unique qualities of Upham Woods combine for an unforgettable experience!
---
2020 Camp Registration Opens on February 1, 2020

in 4HOnline
Early Bird Registration $150.00 (Feb 1 – March 1)
Regular Registration $175.00 (After March 1 – until camp is full)
Actual cost of camp for 2020 is $250/camper. This includes transportation, facilities, food, T-shirts, supplies, etc.
The Winnebago County Leaders' Association provides up to 100 "camperships" to every youth to reduce costs.
---
We are currently recruiting for Adult Camp Chaperones:
Deadline March 31, 2020
Come join us for another year of fun at Upham Woods. Chaperones must be at least 21 years of age and be a certified 4-H Leader (or willing to complete the process to become one). Please submit your Chaperone Application ASAP!
---
Camp Counselors (9th grade and up)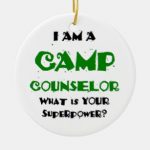 It's that time of year to start recruiting our 2020 Summer 4-H Camp counselors! Being a camp counselor is a great opportunity in leadership AND just a whole lot of fun! Our 2020 camp committee has begun to think about some AWESOME new ideas and they can't wait to share them with you! If you are interested in becoming a camp counselor, please download and complete the application. Applications and reference forms can be dropped off, mailed or emailed to the Extension office. Deadline: November 22, 2019
Email: dana.berger@wisc.edu
Mail: 4-H Camp Counselors, 625 E County Road Y, Suite 600, Oshkosh, WI 54901.
---
 RESOURCES FOR CAMP COUNSELORS
Campfire Song Booklet: Fun Songs to Sign around the Campfire! (PDF)
Kill it while its kick'n: Games and Activities for Learning & Fun! (pdf, 552 KB, 28 pages)
Reflection Activities Booklet: A Camp Counselor's Guide to Reflection Activities (pdf, 204 KB, 35 pages)
Ages and Stages of 4-H Youth Development (pdf, 2 MB, 2 pages)
Camp Counselor Handbook (pdf, 6.3 MB, 29 pages)