Join us for Breakfast at the Fair and help support Winnebago County 4-H!
Breakfast at the Fair takes place every year, the Saturday morning during the week of Fair, starting at 7:00 am to 10:30 am at the 4-H Dipper Food Stand. Enjoy sausage patties and/or ham slices, along with freshly prepared pancakes and eggs made by our 4-H Volunteers! Beverages include your choice of milk, juice or coffee. Cost is $7.00/ per person. Children under 5 years old are free with a paying adult.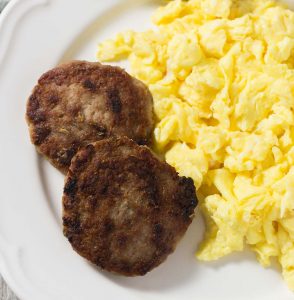 After enjoying a nice breakfast, take a walk around the barns and visit our 4-H kids and their animals! Entry into the fair grounds is free until 10:00 am.
Visit the Winnebago County Fair website for information on ticket pricing and how to purchase tickets: http://www.winnebagocountyfaironline.com/