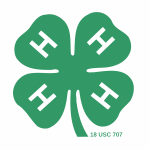 The Winnebago County 4-H Newsletter is published once every two months by the 4-H Program Coordinator of Extension Winnebago County. This newsletter contains information about upcoming events, applications, program changes and so much more.
September-October 2022
---
July-August 2022
---
May- June 2022
---
March-April 2022
---
January-February 2022
Newsletter Inserts
---
November-December 2021
Newsletter Corrections:
After registering, you will receive a confirmation email containing information about joining the meeting.
MAB Meeting is November 10th at 7:30 PM @ JPCCNo MAB Meeting in December
---
September-October 2021
Newsletter Inserts
---
July-August 2021
Newsletter Inserts
Fair Information Booklet Coming Soon
---
May-June 2021
Newsletter Inserts
---
March-April  2021
Newsletter Inserts
---
January – February  2021
Newsletter Inserts
---
November – December  2020
Newsletter Inserts
---
September – October  2020
Newsletter Inserts
---
July – August  2020
Newsletter Inserts
---
May – June  2020
Newsletter Inserts
---
March – April  2020
Newsletter Inserts
---
January – February  2020
Newsletter Inserts