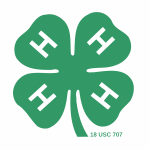 The "4-H News and Views" is the newsletter published once every two months by the 4-H Program Coordinator/Extension Winnebago County. This newsletter contains information about upcoming events, applications, program changes and so much more. If you would like to receive the 4-H News and Views as an email, please let our office know.
July – August 2019
No Inserts this month. Other Helpful Fair Information:
---
May – June 2019
Newsletter Inserts
---
March – April 2019
No inserts this month!
---
January – February 2019
Newsletter Inserts
---
October – November 2018
Newsletter Inserts
---
June/July 2018
---
May 2018
---
March – April 2018
---
January – February 2018
---