Winnebago County 4-H Leaders offer Dog Obedience, Showmanship, Rally and Agility Training annually.
Dog Training Informational Letter 2020 & COVID-19 Upates
---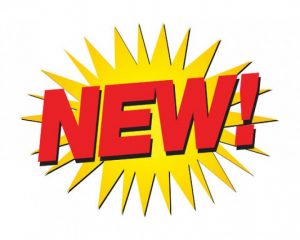 Join us on Facebook for training ideas to do with your dog at home!
The 4-H dog project is going to try to post training materials so you can all practice at home with your dog during the COVID-19 pandemic and "Safer at Home" order. We will be using a Facebook group to share the information. The group is called Winnebago County 4-H Dog Program. It's a private group, that Dog Project Leaders are monitoring to be sure it's a safe place for everyone.  If you are registered or planing on registering for the 4-H dog program please join this group: https://www.facebook.com/groups/2372969279647160/?ref=share
Also if some of our older youth would like to help, please reach out to Alissa. Maybe a few of you could make training videos showing different commands, or training tricks. I'm open to suggestions as well.
Thank you!
Alissa Eichman
aeichman@new.rr.com
---
2020 Dates & Information:
Dog Project Orientation Meeting (MANDATORY) – Postponed until further notice (due to COVID-19)
James P. Coughlin Center – 625 E County Road Y, Oshkosh
This is a mandatory meeting if you plan on participating in 4-H Dog training classes. Please do not bring your dogs to this meeting.
Dog Training (Obedience & Showmanship) – Wednesdays 6:30pm, TBD – July 24th
Oshkosh Kennel Club – 220 W Packer Ave, Oshkosh
County Fair Dog Show – Saturday, August 1, 11:00 a.m.


NEW! The 2020 Dog Show is scheduled the weekend before County Fair starts (County Fair dates Aug. 5-9)


Sunnyview Expo Center, 500 E County Road Y, Oshkosh
Winnebago County Fair Information & Registration: http://www.winnebagocountyfaironline.com/
Fees & Additional Information:
The cost to participate in the Obedience and/or Showmanship training classes is:
$25 per youth (not per dog).
Each additional youth in the same family is $15.
(1 youth = $25; 2 youth = $40; 3 youth = $55; etc.).
These fees cover expenses and building rental for the 4-H Dog Project and fair Dog Show.
There will be training classes for Rally and some Agility training. There will not be any additional fees for these training sessions.