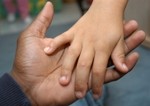 From November 1, 2016, through January 31, 2017, people with or without health insurance will be able to go online to compare and enroll in health insurance plans in their county.  By filling out an application on Healthcare.gov, people can find out if they are eligible for BadgerCare+ (Wisconsin's state health insurance program) or for financial help with private plan costs.  Of those who applied for Marketplace health insurance in Wisconsin last year, ninety percent qualified for discounts on the cost of health insurance.
Open enrollment will also allow people with 2016 Marketplace plans to switch plans for 2017 or update their information.  To make sure all personal information is up-to-date, people should log into their Healthcare.gov accounts and update their income, address, family information, and any other facts that may have changed from last year's application.
People who purchased Marketplace plans will receive letters from the insurance plan and from the federal government explaining re-enrollment for 2017, including the choice to continue on the plan from 2016 or to examine the plan options for 2017 and make a new choice.  Any cost and benefit changes to 2017 plans will be available on November 1, 2016.
Individuals who need help renewing their insurance or applying for the first time can start the process by visiting the Health Insurance Marketplace website at Healthcare.gov or by calling the Health Insurance Marketplace National Call Center at 1-800-318-2596 (open 24 hours, 7 days a week).  People can also find in-person assistance by dialing 2-1-1 for a reference to a nearby community or healthcare organization for help with an application.
Helpful Resources:
Marketplace Application Checklist
Paper "Application for Health Care Coverage and Help Paying for Costs" OMB Form 0938-1191
Pick It Apart to Pick Your Plan Infographic
"Health Insurance Explained" Educational Video from the Kaiser Family Foundation
Fact Sheets from Covering Kids & Families
What's Next for Healthcare Reform?
How Do I Get Health Insurance? (NEW 6/2014)
When to Apply for Health Insurance NEW 6/2014)
What is the Healthcare Marketplace?
Insurance Options for Young Adults (NEW 6/2014)
Health Insurance Options for Immigrants and Refugees (NEW 6/2014)
Wondering about Badger Care+?
Even though open enrollment for the Health Insurance Marketplace closes during certain periods in a calendar year, (except for special enrollment situations) eligible children and families can always enroll in BadgerCare+ at access.wi.gov.
Badger Care+ Health Coverage
10 Things to Know About Changes in Badger Care+
Want to look at plan options before applying?
Healthcare.gov Premium Estimates
Wondering if you are eligible for premium assistance on the Marketplace?
Subsidy Calculator from the Kaiser Family Foundation