The FoodWIse program in Calumet, Outagamie, Waupaca, and Winnebago Counties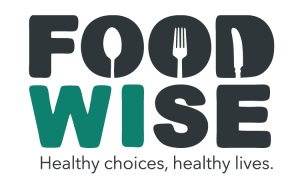 FoodWIse is a federally funded grant program that collaborates with community, state, and federal organizations in the design and implementation of nutrition education programs for low-income and FoodShare eligible populations. This program provides outreach in the 4-county area to include Calumet, Outagamie, Waupaca, and Winnebago counties. More specifically, the program provides education on:
Research based programs on nutrition and physical activity in accordance with the USDA Dietary Guidelines for Americans and the Food Guide Pyramid
Managing food resources, thrifty shopping practices, managing food dollars, all to help families become more food secure
Food safety education related to safe food handling, preparation, and storage
Programs are available for all age groups
MISSION:To provide practical, reliable foods and nutrition information for FoodShare recipients and their families.
For more information read our FoodWIse Brochure or check out the FoodWIse website.
View a listing of 2018 Farmers' Markets and Farm Stands accepting WIC Farmers' Market Checks
Winnebago County Meal Programs and Food Pantry Info for COVID-19, get list of programs here.
STAFF
If you have any questions regarding FoodWIse in Winnebago County, please contact:
Christi Gabrilska
Wisconsin Nutrition Education Coordinator
Phone: 715-258-6497
Email: christi.gabrilska@wisc.edu
Serves Calumet, Outagamie, Waupaca & Winnebago
Kris Soper
Nutrition Educator
Winnebago County Extension
625 E. County Road Y, Suite 600
Oshkosh, WI 54901
Phone: 920-232-1973; 920-727-8643
Fax: 920-232-1967
Email: kristine.soper@wisc.edu 
Serves Calumet, Outagamie, Waupaca & Winnebago
Hannah Phillips
Healthy Communities Coordinator
Hannah.Phillips@wisc.edu
Serves Calumet, Outagamie, Waupaca & Winnebago
Miranda Dawson
Nutrition Educator
Miranda.Dawson@wisc.edu
Serves Calumet, Outagamie, Waupaca & Winnebago