---
A Message to Our Community
We are heartbroken by the senseless loss of yet another Black life, a reflection of the ongoing systemic racism and the broader social and economic injustices in our country. As members of the University of Wisconsin-Madison and Winnebago County community, we concur with the words of Karl Martin, Dean of Extension.

We are in this together; and we are committed to engaging in the conversations and difficult work necessary to bring about a more just and equitable society.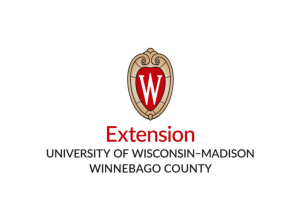 Sincerely,
The Winnebago County Extension team
See our COVID-19 Current Programming Page for Resources on Talking About Race in Your Family or Community.
---
COVID-19 Weekly Resource Round-Up
Brought to you by our Human Development & Relationships, Financial Education and Health & Well-Being and FoodWIse Educators
---
Program Area Newsletters
---
Extension Winnebago County Newsletter
Monthly updates on all of our Extension Programming in Winnebago County.
Current Monthly Newsletter

Sign up here to receive our Monthly Newsletter in your email

2020 Newsletters:

2019 Newsletters:
---
Find us on Facebook!
---
Latest University of Wisconsin – Madison Extension Statewide News
Extension News
Sign up on the website for email updates about Extension!
UW-Madison Division of Extension Response to COVID-19
Wisconsin 4-H Response to COVID-19
UW Cooperative Extension Transition Information
UW-System Restructuring Information
---
University of Wisconsin-Madison:  Division of Extension Program Resources
Parenting & Family Relationship Resources
---
Extension Winnebago County Annual Reports
2017 Annual Report to the Community (pdf)
2016 Annual Report to the Community (pdf)
2015 Annual Report to the Community (pdf)
2014 Annual Report to the Community (pdf)
2013 Annual Report to the Community (pdf)
2012 Annual Report to the Community (pdf)
---
Additional Resources