Are you and your club members working at the Dipper this year and have questions? Here are some Frequently Asked Questions:
Can we split our club's shift into 2 time slots?
No. Time slots are all 2 hours so everyone who volunteers for that shift must work all 2 hours. This allows youth to gain a certain level of skill at customer service and consistent food preparation. Even though customers know they are supporting a youth organization, they still expect a certain level of speed and consistency from their Dipper experience. Rotating "workers" too frequently can negatively impact the customer's experience.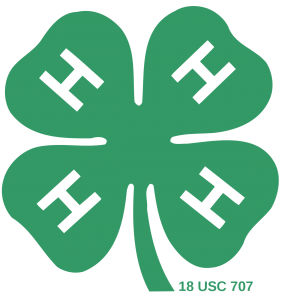 How many people do we need for each shift?
Breakfast: 10 people

5 adults/older youth (8th grade and up)
5 younger youth (3rd-8th grade)
Lunch/Dinner: 14 people
8 adults/older youth (8th grade and up)
6 younger youth (3rd grade-8th grade)
Cloverbuds (K-2nd grade) are welcome to be "helpers" in the Dipper, but should be counted in addition to the numbers above and paired with another youth/adult.
We recommend that every shift have a minimum of 2 adults present to allow for Youth/Adult partnership in running the Dipper (and provide safety).
As with all 4-H activities, consider the age and development level or the youth in your specific club…you may need more or less people that what is recommended.
What can I wear in the Dipper?
Remember, we are serving food to the public…think about how a cook or server in a restaurant might look when handling food.
Promote your club–wear 4-H clothing if you have it!
Please be CLEAN! For example, those of you working with animals should not wear "barn duty clothes" to serve food at the Dipper
T-shirts preferred, avoid tank tops
Clothes in good repair, avoid rips, hole and stains
Closed toe shoes, avoid sandals and dirt/manure
Hat/ hair nets are required when serving food–you may bring your own hat. 
We follow Winnebago County Health Department Food Regulations at the Dipper: https://www.co.winnebago.wi.us/health/units/environmental-health/food-safety-recreational-licensing/special/temporary-events