Family relationships matter!
The Division of Extension is your source of well-researched, quality information about families and relationships. Visit our state-wide Parenting & Family Relationships website for a variety of topics:
Prenatal/Infants
Toddlers (1-2 yrs)
Preschoolers (3-5 yrs)
Elementary-age
Teenagers

Families in Transition
Healthy Relationships
Family Health & Well-Being
Caregiving
Digital Newsletters Available
Video Clips Available
Are you looking for a trusted source of information on parenting?  The University of Wisconsin – Madison Division of Extension offers free, short, research-based, positive parenting videos addressing a variety of topics!  Parents can choose from approximately 60 videos, and new videos are released every Thursday at noon.  Videos are 3 – 5 minutes long and share practical tips on topics related to family engagement and child development:
Parenting… Behind the Behavior
Money as You Grow
Strong Feelings
and More!
Check out the video library at https://www.facebook.com/HDRInstitute/videos/?ref=page_internal
---
The Parent Outlet
A resource for parents in Calument, Outagamie and Winnebago counties. All parents have questions and need support…now is the time to PLUG IN! Parenting is the most difficult but most rewarding job we will ever experience. The Parent Outlet website is a resource to connect parents with children ages 0 to 5 to topics including:
Child Development
Parenting
Child Safety
Health and Nutrition
Early Learning
Provided by the Fox Valley Early Childhood Coalition…supporting parents so that children can be safe, healthy and ready to learn!
---
Block Party Program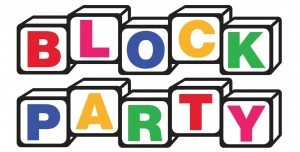 Researchers have found that children develop a variety of skills through block play, including: Math, Physics, Early Engineering, Creativity, Social Skills, Physical Skills, and More!  Block Parties are scheduled free-play time with a variety of blocks for families with children ages 0 – 10 years.  View/download more information about Block Parties here.
If you would like to learn more or schedule a block party, please call Mandi Dornfeld (Extension Winnebago County) at 920-232-1973 or email amanda.dornfeld@wisc.edu.
---
Grandparents Raising Grandchildren

Many grandparents or relatives who are raising their grandchildren are turning to each other to find the comfort and help they need.
The Grandparents Raising Grandchildren Support Network of Winnebago County focuses on the roles grandparents/relatives play and provides an opportunity to meet others who share similar experiences, knowledge, strengths, and hopes.  The support group provides a place to belong and a network of support.
Meetings are held the third Thursday of the month at:
J.P. Coughlin Center
625 E. County Road Y
Oshkosh, WI  54901
Download a copy of the 2020 Grandparents Raising Grandchildren Brochure (2021 Grandparents Raising Grandchildren Brochure coming soon)
Due to the COVID-19 pandemic, the 2020 Grandparents Raising Grandchildren meeting schedule and format has changed.  See the 2020 Grandparents Raising Grandchildren Virtual Schedule Invitation for more details.  Email Amanda Dornfeld at amanda.dornfeld@wisc.edu for the Zoom connection information.
---
Home Alone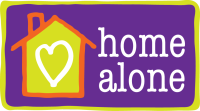 Is your child ready for self-care?  As children grow more independent, parents begin to consider the possibility of having them stay home alone rather than being cared for by others.  This can be a rewarding experience for children and parents, but only if the children are ready and prepared.
Extension Winnebago County offers an online program that educates parents and their children on readiness for self-care, home alone plans, safety, and alleviating fear and boredom when children are home alone.
Visit our Home Alone online program for more information or to register and begin the lesson plan.  Parents and children should complete this entire program together.