Every year for the county fair, the 4-H Leaders' Association holds a 4-H Basket Raffle. All 4-H clubs are encouraged to donate a themed basket(s) (bath/spa, date night, child-themed, holiday, sports, gardening, camping, birding, grilling, artist, etc.) Funds raised through the basket raffl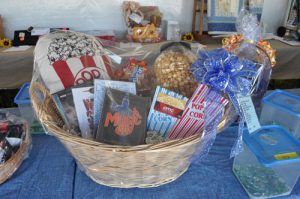 e help support 4-H in Winnebago County, including county-wide programs, educational travel, camps & scholarships.
Don't forget to contact local businesses or individuals. All are welcome to donate baskets to support 4-H!
Can't donate an entire basket? Individual items can be combined with other items or place in baskets by the Basket Raffle committee.
Need an idea for your basket? Check out this website: http://www.fundraiserhelp.com/500-silent-auction-basket-ideas.htm
Rules for submission of baskets:

All baskets must be in a container of some kind–basket, tote, bucket, cooler, etc.
Baskets must be wrapped in cellophane or a clear plastic bag. Wrapping the basket will keep things clean and help ensure that contents stay in baskets while on display at the fairgrounds.
Please include a clearly displayed card/sign: listing items in basket and thanking donors
NO perishable items, alcohol or tobacco products
Baskets must be dropped off at the Extension office by noon on the Friday before the week of fair.