Mission Statement
Provide information, research and technology to help Winnebago County farmers and agribusinesses compete in an increasingly challenging, global marketplace.
---
2020 Private Applicator Training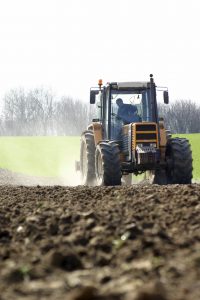 The 2020 Private Applicator Training (PAT) meeting has been scheduled in Winnebago County for private applicators who handle and/or apply "restricted use" pesticides in field crops such as corn, soybeans and alfalfa, greenhouses, nurseries and fruit crops.
All producers are charged $30.00 for the training materials and the state certification. The additional $10.00 charge is to cover the cost of a lunch to be catered on that day. Producers can choose to pack their own lunch to eliminate the $10.00 lunch charge.
All private applicators have the option to certify/re-certify through a self-study option. If you are thinking about becoming certified through this method, please give our office a call at
(920) 232-1970 and we will walk you through the steps to register and take the exam.
Wisconsin Beef Quality Assurance Certification In-Person Training   
Saturday, January 25th, 2020
J.P. Coughlin Center, Room B
Cost: $15- (checks preferred) payable to WI BQA Program (one fee per certification holder. Multiple people from same farm encouraged to attend!)
RSVP by January 23rd. Please call the Winnebago County Extension office at 920-232-1970 with numbers from farm that are planning to attend. First come, first served.
Room capacity is 30.
The voluntary Beef Quality Assurance Program assists in raising, feeding and harvesting high quality beef. By participating in BQA and adopting BQA production practices, you are helping to answer the call from the packers' consumers for safe beef raised in a humane manner. Effective January 1st, 2019, buyers representing some large packers and processors will only purchase from farms that are BQA or FARM certified.
For other BQA Certification events, see the Calendar of Events at the WI Beef information Center https:fyi.extension.wisc.edu/wbic/ 
Upcoming Workshop! Diversifying your Small-Scale Family Farm
When: Tuesday, February 25th
Location: 625 E County Rd Y, Oshkosh WI 54901
Time: Doors open at 8:30 am (workshop starts at 9 am and goes through 2 pm)
Cost: $10/person in advance, $12 at the door. Cash or check accepted.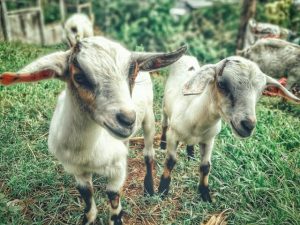 Information packet, lunch and refreshments will be provided.
Space is limited. Pre-registration is encouraged.     
Topics to be Covered:
*business development- local small farm
*marketing/selling your product – DATCP rep, Oshkosh Food Coop
*sources of technical and financial assistance – UW-Extension, NRCS, FSA, Farm Loan
*raising livestock and growing/selling produce
If you have questions please call UW Extension @ 920-232-1970 or email john.thompson@wisc.edu
Small-Scale Family Farm Registration form
---
STAFF
If you have any questions regarding Agriculture in Winnebago County, please contact:

John Thompson


Agriculture Educator
Extension Winnebago County
625 E. County Rd. Y, Suite 600
Oshkosh, WI 54901-8131
Phone: 920-232-1970; 920-727-8643
Fax: 920-232-1967
Email: john.thompson@wisc.edu