Mission Statement
Provide information, research and technology to help Winnebago County farmers and agribusinesses compete in an increasingly challenging, global marketplace.
---
2020 Private Applicator Training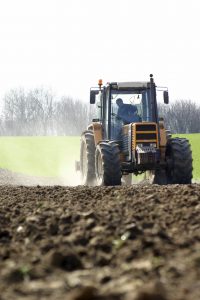 The 2020 Private Applicator Training (PAT) meeting has been scheduled in Winnebago County for private applicators who handle and/or apply "restricted use" pesticides in field crops such as corn, soybeans and alfalfa, greenhouses, nurseries and fruit crops.
All producers are charged $30.00 for the training materials and the state certification. The additional $10.00 charge is to cover the cost of a lunch to be catered on that day. Producers can choose to pack their own lunch to eliminate the $10.00 lunch charge.
All private applicators have the option to certify/re-certify through a self-study option. If you are thinking about becoming certified through this method, please give our office a call at
(920) 232-1970 and we will walk you through the steps to register and take the exam.
---
STAFF
If you have any questions regarding Agriculture in Winnebago County, please contact:

John Thompson


Agriculture Educator
Extension Winnebago County
625 E. County Rd. Y, Suite 600
Oshkosh, WI 54901-8131
Phone: 920-232-1970; 920-727-8643
Fax: 920-232-1967
Email: john.thompson@wisc.edu