Food Preservation
Harvest season means it's also the season for safe food preservation! Plan ahead for your preservation needs:
Make sure your canner lid is functioning properly with a yearly test. The Extension Winnebago County office offers free testing of pressure canner lids! Testing is available by appointment only at this time. Please contact Amy Hendrickson, Extension Winnebago County Administrative Associate, at ahendrickson@winnebagocountywi.gov to determine if your canner lid brand is compatible for testing and to schedule an appointment.

NOTE: At this time, our office can only test gauges for Presto, National, Magic Seal, and Maid of Honor brand canners; the All American canner brand cannot be tested at our office.

Check out the Division of Extension's Safe & Healthy Food for Your Family web page for trusted recipes, resources, and best practices for food preservation and safety!
It's also a good idea to review the Using and Caring for a Pressure Canner publication by Extension.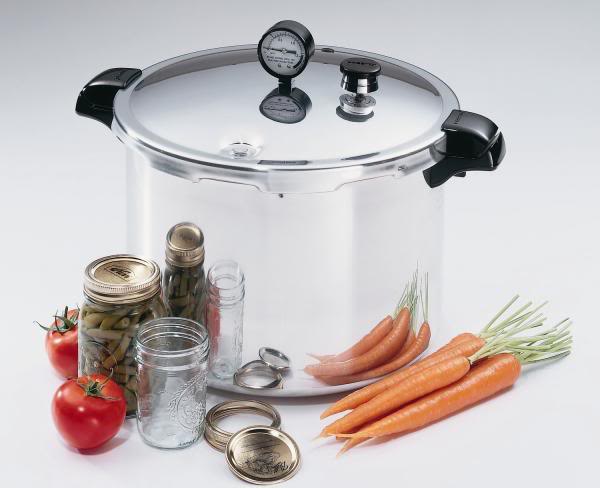 Due to the nature of our work, immediate or same-day responses may not always be available.  We encourage to you plan ahead and reach out with questions before you begin your food preservation process, and we wish you a safe and enjoyable food preservation season!
Extension Food Preservation Videos & Narrated PowerPoints
These videos and narrated PowerPoints can help you learn how to safely preserve food or add interest to your teaching. You can find many video resources online, but for safe preserving be sure to follow trusted resources from the University of Wisconsin, Division of Extension. These videos are encoded in .mp4 format; free open-source software for playing .mp4 formatted videos is available at VLC Media Player. To view the video files using a Windows computer, download the files to your computer and then open with the VLC Media Player.
Canning – video segments from the very popular So Easy to Preserve series:
Acid Levels in Foods Affect Processing Method
Understanding Altitude Effects on Processing
The Importance of Head Space in Canning
Applying Lids to Jars
Cooling Jars at End of Process
The Boiling Water Canning Process
The Pressure Canning Process
Hot Pack for Fruits
Hot Pack for Vegetables
Raw Pack for Vegetables
Ball Canning offers numerous recipes, guides, and resources through their Fresh Preserving website.
Freezing – video segments from the very popular So Easy to Preserve series:
Preventing Browning of Cut Fruits
Syrup Pack for Freezing Fruits
Sugar Pack for Freezing Fruits
Dry or Tray Pack for Freezing Fruits
Dehydrating – video segments from the very popular So Easy to Preserve series:
Drying Vegetables
Determining Doneness of Dried Fruit
Mini Modules – Using narrated PowerPoint, the University of Minnesota has created 20, 5-minute online Food Preservation mini-modules. Topics include Pressure Canning 101, Boiling Water Canning Method, Jam and Jelly Basics, and more.
A quick overview of canning can be found in Home Canning Basics from Penn State University.
Extension Food Preservation Publications
The following publications are available for FREE download using the links below, or printed copies can be obtained for a fee at the Learning Store or by visiting the Extension Winnebago County office at 625 E. County Rd. Y, Suite 600, Oshkosh.
Canning Fruits Safely
Canning Meat, Wild Game, Poultry, & Fish Safely
Canning Salsa Safely
Canning Vegetables Safely
Homemade Pickles & Relishes
Freezing Fruits & Vegetables
Making Jams, Jellies, & Fruit Preserves
Safe Preserving – NOW Jams & Jellies in PINT Jars
Safe Preserving – Time-Saving Tips
Using Clear Jel (a useful fact-sheet by Washington State University)
Access the complete list of publications in our overview Food Preservation Safety and Storage brochure here.
Need food preservation supplies, equipment, or parts? Download this Food Preservation-Equipment & Supplies list compiled by Dr. Barbara Ingham, Food Science Professor at the University of Wisconsin Madison.
Want to know what other publications are available? Check out this link: Preserving Wisconsin's Harvest
Home Food Preservation Fact Sheets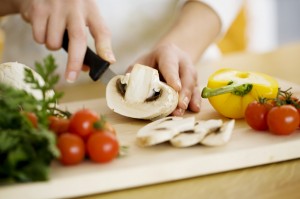 Guidelines for Using an Atmospheric Steam Canner for Home Food Preservation
5 Tips for a Successful Home Canning Season
Review the Basics For a Safe Food Preservation Season

Canning:
Fruits: Save Summer's Goodness by Canning Fruits at Home
Vegetables: The Delicious Taste of Summer in Home-Canned Vegetables
Jams & Jellies: The Full Sweetness of Summer Shines in Homemade Jams and Jellies
Salsa: Spice up Family Meals with Home-Canned Salsa
Vegetables & Meat: Turn the Heat Up to Properly Can Vegetables and Meat
Pickles: Crispy and Delicious Homemade Pickles
Tomatoes: Preserving Tomatoes: Tart and Tasty!
Freezing:
Preserve Summer Time's Best Flavors by Freezing Fresh Fruit
Preserving Food: Freezing Animal Products
Drying:
Snacks Your Family Will Love From Home-Dried Fruits, Vegetables, and Meat
Food Safety
Keeping Food Safe During an Emergency
Did you know that a flood, fire, national disaster, or the loss of power from high winds, snow, or ice could jeopardize the safety of your food? Knowing how to determine if food is safe and how to keep food safe will help minimize the potential loss of food and reduce the risk of foodborne illness. This Keeping Food Safe During an Emergency fact sheet will help you make the right decisions for keeping your family safe during an emergency.
Keeping Food Safe During an Emergency (printable version)
Guidelines for Consuming Late Season Produce Exposed to Floodwater
Heavy rains and the flowing waters that result can contaminate plants growing in the garden and create a food safety hazard. These Guidelines for Consuming Late Season Produce Exposed to Floodwater will help you determine how to salvage as much garden produce as possible from a garden exposed to late-season flooding while also being food safe. Versions in Hmong and Spanish are also available.
Safe & Healthy: Preserving Food at Home Blog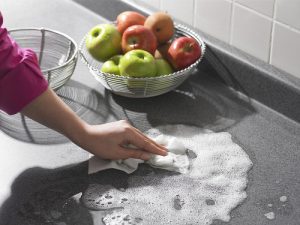 "Safe and Healthy: Preserving Food at Home" (https://fyi.extension.wisc.edu/safepreserving/) is a new website that covers topics ranging from safe canning of tomatoes and other garden produce to how to respond to a food recall. The information, prepared by Extension Food Scientist, Barbara Ingham, features new posts and tips almost daily.
Food Safety Links
FIGHT BAC! Partnership for Food Safety EducationUSDA Food Safety Information
USDA Ask Karen Interactive Knowledge Base
Related Links of Interest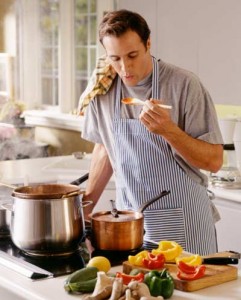 Academy of Nutrition and Dietetics
My PlateExtension Publications: The Learning Store
Government Website: Nutrition.gov
Pinterest Page for Safe Canning & Freezing: UNL Canning and Freezing