Collaborating with and providing resources for community leaders to improve the economic well-being and quality of life for Wisconsin residents.
---
Mia's work in economic/business development is currently focused on Entrepreneurs of Color in the greater Fox Valley region in partnership with the ColorBold Business Association (formerly Regional People of Color Business Association) and statewide through Extension's Entrepreneurs of Color Support Team.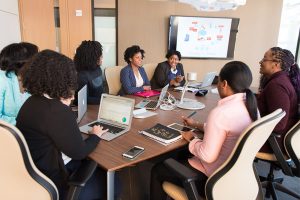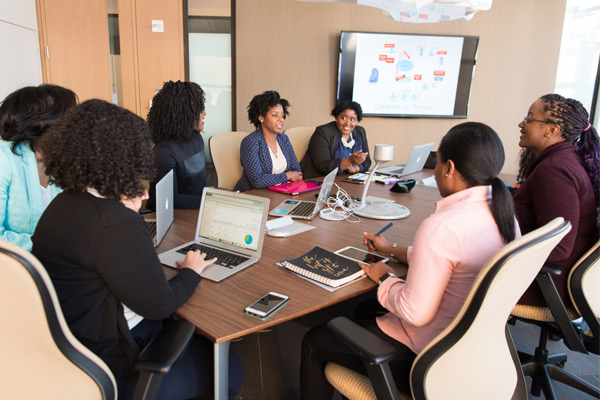 Entrepreneurs of Color may identify as Black, Indigenous, Asian, Latinx, etc. The business association was born thanks to the leadership of the nonprofit Fit Oshkosh and Executive Director Tracey Robertson. Fit Oshkosh was dedicated to racial equity awareness and education. Unfortunately Fit Oshkosh dissolved in April of 2020 due to COVID economic effects, but the ColorBold Business Association (CBBA) is still around thanks to Extension support.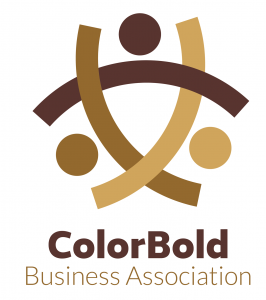 The ColorBold Business Association (CBBA) is designed to improve the viability of businesses in northeast WI that are formed by Entrepreneurs of Color through collaboration, increased economic sustainability, and access to capital and education. Whether you are a business owner of color or want to support business development for Entrepreneurs of Color, check out the following ways to learn more about the ColorBold Business Association:
---
Black Business Owners Speak
In the summer of 2019 Extension partnered with Fit Oshkosh to interview 48 African American business owners in Fond du Lac, Winnebago, Outagamie, and Brown counties. Preliminary findings are now available in the infographic below. Extension is analyzing the interviews and will publish on themes including 1) access to financial resources, 2) motivations for starting a business, 3) identity as a business owner, 4) barriers and related solutions, 5) networks and the role of supportive organizations and individuals, 6) self-efficacy vs. self-blame, and 7) implications for teaching.
---
Homegrown: Entrepreneurship in Your Community

Mia Ljung is part of a pilot curriculum team of Educators from UW-Madison Division of Extension and UW-Missouri Extension to teach community members about the importance of building a supportive and welcoming environment for entrepreneurs.
Homegrown is a curriculum that teaches the importance of entrepreneurship to a community, and the importance of active networks to business owners. In short, Homegrown offers:
Facts about entrepreneurship, entrepreneurial ecosystems, and why they are important
Who your local entrepreneurs are
The power of entrepreneurial networks and how to strengthen them
The power of inclusion and belonging to spur entrepreneurial activity
Interactive activities where the students imagine their own business and what support they may need
Up to two guest entrepreneurs shares about their business and support network
Homegrown is a 3-4 hour training, typically split into 4 modules. We currently have a ZOOM-based adaptation of the curriculum and are looking for high school classes or community groups that would like to receive training in May 2021 or the summer/fall of 2021. Contact Mia Ljung to schedule something for your group today!
---
Entrepreneurship 101 – August 2021
Three-part series on entrepreneurship presented by Tessa Conroy, Assistant Professor of Agricultural and Applied Economics at UW–Madison and Community Economic Development Specialist. Recorded Webinar.
---

Resources for small businesses during the COVID-19 epidemic
These webpages are intended to provide quick access to important information. Both sites are "living" resources where information will be updated and added to as needed.
---

Published May 13, 2020 by the Fond du Lac County Extension Office
(Checklist for Starting Your Own Food Business)
---
Didn't find what you were looking for? Need more information?