Mia's work in economic community development focuses on building resources and support with entrepreneurs of color, in partnership with local, regional, and statewide organizations.
Her goal is to build a stronger and more inclusive entrepreneurial ecosystem by working with community and economic development organizations.
Entrepreneurs of Color Spotlight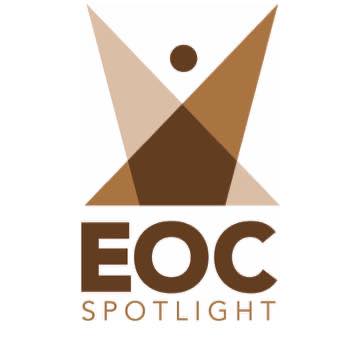 Entrepreneurs of Color Spotlight empowers entrepreneurs of color in northeast Wisconsin, highlights their business journey and strategies, and invites viewers to interact and learn.
The EoC Spotlight is a collaboration between Extension for Outagamie & Winnebago counties, ColorBold Business Association, and the Appleton Public Library.
The business owners are compensated for their time and expertise.
The Spotlights happen twice per month on the 1st and 3rd Thursday at 6:30 pm CST on Facebook Live
The interviews are either done live or prerecorded.
Please like and subscribe to our social media channels:
Are you an Entrepreneur of Color in Northeast Wisconsin and interested in being featured in an upcoming EoC Spotlight? Please fill out this interest form and we will get back to you!
On-demand training is available to organizations to build a more supportive entrepreneurial ecosystem. Read about "Homegrown" and "Maximizing Success" below to see what training would best fit your needs.
Homegrown:
Entrepreneurship in Your Community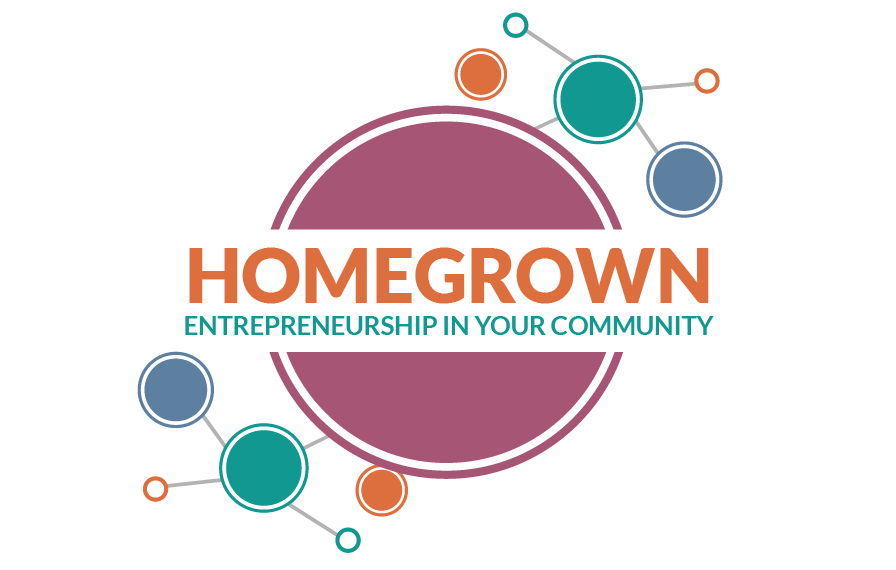 Homegrown: Entrepreneurship in Your Community ("Homegrown") is a curriculum that teaches the importance of entrepreneurship to a community, and the importance of active networks to business owners. Homegrown offers:
Facts about entrepreneurship, entrepreneurial ecosystems, and why they are important.
Who your local entrepreneurs are.
The power of entrepreneurial networks and how to strengthen them.
The power of inclusion and belonging to spur entrepreneurial activity.
Up to two guest entrepreneurs share about their businesses and support networks.
Homegrown is a 3-4 hour training, typically split into 4 modules.
Training can be facilitated in person or virtual.
Maximizing Success with
Entrepreneurs of Color in Your Community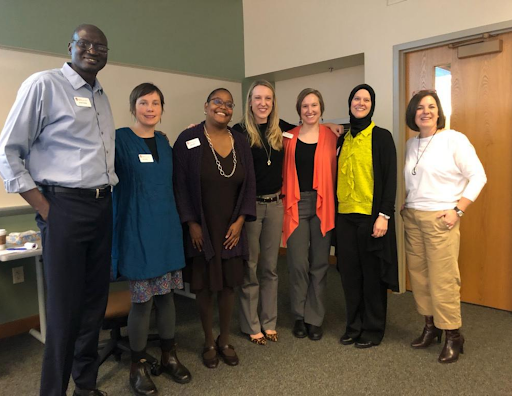 Maximizing Success with Entrepreneurs of Color in Your Community ("Maximizing Sucess") is a curriculum that empowers economic development and small business professionals to build best practices with entrepreneurs of color. Maximizing Success offers:
An Equity, Diversity, and Inclusion framework for economic development.
Facts about entrepreneurs of color in Wisconsin.
Historical context of economic development practices that negatively impacted communities of color.
Awareness → Assessment → Action framework: Modules integrate increased awareness, with ways of assessing and moving forward with action items for your organization.
→ Contact Mia for scheduling and more information.
Entrepreneurs of Color (EoC) may identify as Black, Indigenous, Asian, Latinx, or mixed-race individuals.
Entrepreneurship is a well-recognized strategy for poverty alleviation and wealth creation for marginalized communities and is an emerging and more inclusive economic development strategy.
People of color are vastly diverse, but they share similar barriers to business growth, resources, and networks.
The population in Northeast Wisconsin is changing. Black, Asian, Native American, and Hispanic residents accounted for three-fourths of the population growth in Brown, Outagamie, and Winnebago counties in the past decade (U.S. Census and USA Today).
EoC in Wisconsin starts businesses at a lower rate than white business owners despite opposite national trends (SBA).
On average, entrepreneurs of color (EoC) earn ⅔ of what a white entrepreneur makes (ABS).
EoC are three times more likely to be solopreneurs than white business owners (SBA).
EoC are disproportionately concentrated in the sectors most negatively impacted by COVID-19 (Conroy, Hammer, Ljung, Chriestenson, 2020).
Black entrepreneurs in Northeast Wisconsin indicate entrepreneurial resilience despite a lack of startup capital, formal networks, or relationships with economic development organizations (Hammer, Malual, Allen, & Schmieder, forthcoming, 2019).
---
Didn't find what you were looking for? Need more information?

---