Welcome! There are several places to find information on 4-H Program happenings, depending on what type of programming you are interested in.
We are looking for help this summer! Apply now for a Part-time summer 4-H Position!
---
4-H Weekly Announcements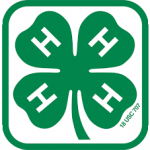 4-H Announcements 3/20/23
SPRING 4-H PIZZA MAKING Thank you for selling pizza for the Spring Pizza Fundraiser! Help is needed for pizza making. Sign up at: https://www.signupgenius.com/go/8050c4ca9ad2cabfc1-spring1#/ Pizza Making Set Up: March 31st Pizza Making: April 1st SUMMER CAMP REGISTRATION Camp takes place June 27-30th at Upham Woods This year's theme is Under the Sea! Cost: $170 per camper Download Registration Form: https://winnebago.extension.wisc.edu/4h/camp/ CAMP […]
---
Social Media
Follow Winnebago County 4-H on Facebook and Instagram!
---
4-H Bi-Monthly Newsletters