WE ARE IN NEED OF A PIZZA SALE COORDINATOR! IF YOU ARE INTRESTED, PLEASE CONTACT JOE KUEHNL AT 920-836-1736
The 4-H Pizza Sale held in late March and early November each year is the largest Leaders' Association Fundraiser. Leaders and members are encouraged to sell and/or buy pizza coupons (donations are accepted as well)! This fundraiser not only benefits our organization financially, but provides the opportunity for youth members to be a part of raising the funds that reduce costs of 4-H educational programs (like Fun Day, 4-H Camps, Project Workshops, etc). Additionally, participation in fundraising teaches youth members life skills in communication, sales, money handling, organization, entrepreneurship and non-profit fundraising.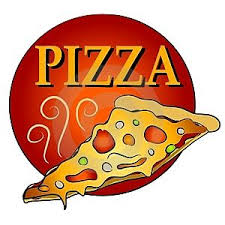 ---
PIZZA DETAILS
For Just $7 You Get:
a FRESH, handmade 12-inch pizza with your choice of toppings: cheese, cheese & pepperoni, cheese & sausage or cheese & sausage/mushroom
Over 1/2 pound mozzarella cheese on each pizza
Total weight of each pizza is approximately 21 oz.
Local company Knaus Cheese is our supplier
You can donate money to the 4-H program instead of purchasing pizzas
New Online Ordering Option!
Visit: https://winnebago4hleaders.square.site/
Members can still complete an order form & collect money for coupons, turn in forms/money to their
club Pizza Coordinator/ See Below:
---
PIZZA SALE FORMS & INFORMATION:
INFO ON THE $$$$:
All orders are pre-paid (money for paper order forms must be collected & turned in with all orders. YOU DO NOT NEED TO COLLECT MONEY FOR ONLINE ORDERS)
We accept cash, money orders, checks and the new online ordering ( https://winnebago4hleaders.square.site/ )
Make checks payable to: 4-H LEADERS' ASSOCIATION
Non-Sufficient Funds (NSF) checks are subject to fees and suspension of check writing privileges if not paid. Please see the Leaders' Association's full policy for more information.
---
IMPORTANT DATES:
Club Order Deadline: Day Varies by Club – Contact your Club's Pizza Coordinator or Organizational Leader
Not associated with a 4-H Club, but still want to order pizza coupons?
Pizza Count Night: tentatively March 16th 6:00-8:00pm
(Club Pizza Coordinators turn in their club's Pizza Orders & Money to County Pizza Chairperson)
James P Coughlin Center (JPCC), 625 E County Road Y, Oshkosh.
Pizza Set Up (March 31) and Pizza making (April 1):  WE NEED VOLUNTEERS TO HELP MAKE PIZZAS!  Sign up at:  https://www.signupgenius.com/go/8050c4ca9ad2cabfc1-spring1#/
Pizza Pick-up Day: tentatively Saturday, April 1st 11:00am – 1:00pm
Sunnyview Expo in Oshkosh
All pizzas MUST be picked up by 1PM on April 1st. Unclaimed pizzas will be donated or resold.
---
FOR MORE INFORMATION: