---
AWARDS
---
4-H Key Award 

4-H Key Award is the highest 4-H recognition you can receive. 4-H Key Award applicants must have consistent 4-H growth, be in 11th grade or older, must have completed at least 3 years of 4-H and 1 year of youth leadership and contributed to service to their club, community, and county. The Key Award and Academic Scholarships (for post-high school education) are a combined application. Youth can apply for just one or both, depending on their eligibility.
---
4-H Youth Awards Ceremony  • 
Sunday, August 8, 2021
11:00 AM  •  Winnebago County Fairgrounds
The 4-H Awards Ceremony primarily recognizes youth leaders and their accomplishments throughout the past 4-H Year. Graduates from the program are also recognized.
The 2020 Youth Awards Ceremony was cancelled due to COVID-19 precautions.
---
4-H Family Banquet & Leader Recognition

– CANCELLED DUE TO LOW REGISTRATION


Saturday, October 10, 2020, 3-5pm


The Banquet will be Drive-Thru Style this year!
The Fall Family Banquet provides an opportunity for 4-H families to celebrate the accomplishments of the last year and re-connect with friends across the county. The Leader Recognition & Awards program recognizes primarily Adult Volunteers and their contribution to the 4-H Program. Annual Elections for the Leaders' Association Board take place.
View the Banquet Invite for all the details.
Purchase your Boxed Meal (credit card payment ONLY): https://winnebago4hleaders.square.site/


Meal Purchase

DEADLINE: September 24 (payments will NOT be accepted at the event)
2020 Award Ceremony Changes: Adult Leader Recognition has been cancelled for 2020.
Youth will be recognized during the Drive-Thru Banquet this year (instead of the Youth Ceremony traditionally held during County Fair).
LEADERS' BOARD ELECTIONS WILL TAKE PLACE ONLINE THIS YEAR.
If you don't have online access, please contact the Extension Office at (920) 232-1974 for an absentee ballot.
Past Award Ceremony/Recipient Information:
---
SCHOLARHSIPS AVAILABLE

---

Winnebago County 4-H Leaders' Association Scholarship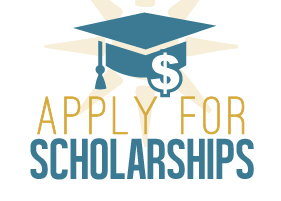 The Winnebago County 4-H Leaders' Association awards up to three $500 scholarships to current 4-H members who are highschool seniors. This includes one scholarship from the Judith Gruszynske Memorial (Oshkosh Area Community Foundation), and two from the Winnebago County 4-H Board of Directors. There is also one scholarship for $300 (Paul Stevenson Memorial) available.
Scholarships are available to 4-H members who meet the following requirements: must have been a 4-H member for at least 5 years, must have exhibited at the fair, must have displayed an active leadership role, must graduate from high school, must attend college, technical college, university or a special education program either full-time or part-time, tuition costs must be at least $500, and student must achieve a 2.0 or higher GPA after their first semester.
The Academic Scholarships (for post-high school education) and Key Award are a combined application. Youth can apply for just one or both, depending on their eligibility.
---

Winnebago County Master Gardeners' Association Scholarship
The Winnebago County Master Gardeners would like to provide a nonrenewable $1,000.00 scholarship opportunity to a high school senior. Please see the Master Gardener Association website for more details: http://www.winnebagomastergardeners.org/Scholarship.html
Deadline: Applications must be postmarked by March 1, 2021.
---
   

Scholarships
Over $15,000 will be awarded to support higher learning for accomplished 4-H youth.

The Wisconsin 4-H Foundation will award more than $15,000 in scholarships to outstanding Wisconsin students pursuing higher education in 2021/2022.  To be considered for financial support, applications must be received by the Wisconsin 4-H Foundation via email by Monday, March 15, 2021, 5:00 pm.
Wisconsin 4-H Foundation scholarships are awarded to students based on demonstrated personal growth through 4-H, development and leadership in 4-H, academic performance and future educational goals. To be eligible for Wisconsin 4-H Foundation scholarships students must have been a Wisconsin 4-H member for at least three years; have a grade point average of at least 2.5 on a 4.0 scale, and be enrolled or planning to enroll at a university, college or technical school during the 2021-2022 academic school year.  Scholarship winners from previous years are not eligible to receive a second 4-H Foundation scholarship.
---

CHS Larsen Cooperative Scholarship 
Ensuring a strong future for agriculture is the primary goal of CHS Larsen Cooperative scholarships. CHS Larsen Cooperative will be offering graduating high school seniors and currently enrolled post high school education students a chance to apply for up to $20,000 in scholarships.  In order to qualify for these scholarships, the parents, parent, guardian, or individual applicant must be a patron (with a personal or business account number, cash account #000019 is not accepted) of CHS Larsen Cooperative. They must have purchased at least $3,000 worth of goods or services from CHS Larsen Cooperative from in the last calendar year. For more information:
---


Winnebago County Board of Supervisors' Scholarship
The Winnebago County Board Scholarship Program is offered to all high school seniors who reside in Winnebago County and plan to attend a post-secondary educational institution. The Scholarship Program was developed "To promote good citizenship and an awareness and understanding of county government". Up to nine $1,000 scholarships will be awarded in 2021.
Scholarship applicants must complete and submit an application form and write a 500-800 word essay addressing the question: "If I were to run for any Winnebago County office, which position would I run for and why?"
Application Deadline: March 30, 2021
For more information and applications: https://www.co.winnebago.wi.us/county-board/winnebago-county-board-scholarship-program
---
2022 4‑H Youth in Action Awards/Scholarship
The 4‑H Youth in Action Program recognizes four confident young leaders with diverse backgrounds and unique perspectives in our core pillar areas: agriculture, civic engagement, healthy living and STEM.
Each year, Pillar Winners will experience an exciting year of telling their 4‑H story and celebrating their leadership. Winners receive:
$5,000 higher education scholarship
Promotional video showcasing their 4‑H impact story
All-expenses paid trip to Washington, D.C. for National 4‑H Council's Legacy Awards
Networking opportunities with 4‑H celebrities and other prominent alumni
Recognition as the official 4‑H youth spokesperson for their pillar
Submission Deadline: March 29, 2021 For more information and application: https://4-h.org/parents/4-h-youth-in-action-awards/
---
Winnebago Count
y 4-H Horse & Pony Project
Scholarship for Secondary Education

The Winnebago County 4-H Horse & Pony Project awards a minimum of two $500 scholarships to current project members.
Scholarship Requirements:
Student must be enrolled in the Horse or Horseless Horse Project as of January 31 of the scholarship award year.
Student must graduate from high school as of the scholarship award year.
Student must attend College, Technical College, University, or a special education post- secondary program either full time or part time in the scholarship award year.
Tuition costs must be at least the amount of the scholarship to receive the entire scholarship.
Horse Project Scholarship Application – Class of 2020
Deadline: Must be postmarked on or before June, 1 2020
---
Wisconsin Pork Association Scholarship
The Wisconsin Pork Association Scholarship is awarded to high school seniors pursuing post-high school education.  Preference is given to individuals who have been involved in, and posses a sincere interest in, the pork industry.
Eligibility Requirements

Applicants must possess a sincere interest in the pork industry
All applicants must pursue post-high school education, i.e. college, vocational school, or short course.
Only seniors enrolled in a Wisconsin high school are eligible to apply.
Application deadline is December 1, 2020 to: WPA, PO Box 327, Lancaster, WI 53813
For more information: http://www.wppa.org/wisconsin-pork-association-scholarship/