The purpose of the Winnebago County 4-H Horse and Pony Project shall be to provide education in horse project areas, to promote 4-H activities and provide fellowship to its members. The Horse & Pony Project is led by a Board of Directors who are elected annually and consist of adult and youth 4-H Leaders.
Expectations for H&PP members:
All members are expected to treat other members, leaders and their animals with proper respect and consideration.
All members are responsible for knowing and following the rules and regulations as set forth in the Horse & Pony Project Handbook (above) and in the Winnebago County Fair Premium Book (if showing at the Fair).
Active participation in county wide educational opportunities and fund raising events is encouraged!
An adult (parent, relative, club or project leader) will accompany youth members younger than 12 to horse project activities.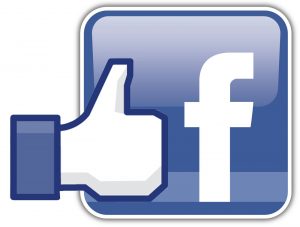 Follow us on Facebook!
Winnebago County 4-H Horse & Pony Project
---
ANNOUNCEMENTS
---
April 2020
Hello Horse and Pony Members, 
The board members met on Tuesday April 7. Our main focus was the requirements for Fair. As a board we decided that if we are unable to host our July show we will waive the requirements. But as of now we are still on for the July show and with that we will require 2 hours of work from each family. If unable to help at the July show you will be required to volunteer at the fair. Along with volunteering we have clinics. We are relying on your honesty to complete 2 clinics. The board will be trying to put on our own clinics for your availability. Otherwise if you watch an hour long video on youtube or with another county we will need to you write about what you learned.  We will be giving you updates as we go. Our next meeting as a board will be Monday April 27th.
An update on the Autism Ride- Kari Steinhilber has been in contact with the autism society about whether we will put on the autism ride due to the circumstances we are dealing with.
Scholarship Update- They are still due on June 1st, 2020. Check Emails and the website to  get the forms. If needed please contact someone for a paper copy.
---
NOW AVAILABLE!
Winnebago County 4-H Horse & Pony Project – Scholarship Applications for Secondary Education
The Winnebago County 4-H Horse & Pony Project awards a minimum of two $500 scholarships to current project members.
Scholarship Requirements: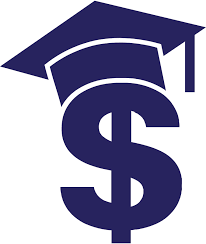 Student must be enrolled in the Horse or Horseless Horse Project as of January 31 of the scholarship award year.
Student must graduate from high school as of the scholarship award year.
Student must attend College, Technical College, University, or a special education post- secondary program either full time or part time in the scholarship award year.
Tuition costs must be at least the amount of the scholarship to receive the entire scholarship.
Horse Project Scholarship Application – Class of 2020
Deadline: Must be postmarked on or before June, 1 2020
---
EVENTS & ACTIVITIES
---
2020 Winnebago County 4-H Horse & Pony Project Tack/Craft Sale
CANCELLED
Saturday, March 14th, 9:00 am to 2:00 pm
We are looking at rescheduling for November 21, 2020. Watch for more details coming soon!
Important Notice: UW-Madison Division of Extension is cancelling all events where 40-50 people or more could be in attendance.
This is effective through April 10, 2020. We encourage all events to use preventive measures in regards to the spread of the COVID-19 virus. For more information: https://winnebago.extension.wisc.edu/2020/03/03/get-the-latest-news-on-the-coronavirus/
Sunnyview Expo Center (Fairgrounds), 500 E. County Rd. Y, Oshkosh, WI 54901
$1.00 Admission/person (50% of admissions will be donated to the Winnebago County 4-H Youth Charity)
No pets Allowed.

Huge Consignment Area
Commercial & Private Vendor Area
Amazing Food Stand
Pig Raffle (two 1/2 pigs being raffled, donated by Beck's Meats)
Bucket Raffle
See our Winnebago County 4-H Tack/Craft Sale Flyer for more information.
Contact Us:
Jon Richey: Tack Sale Chairman, 920-277-3709 or Winnebago4HTackSale@gmail.com
4-H Members & Leaders who are soliciting donations for the Raffle: Use this letter as a receipt to give individuals/businesses for their donation.
Volunteers are needed to make the Horse & Pony Tack Sale a success!
As a reminder — in order for 4-H Horse & Pony project members to show at Fair they must complete 6 hours of volunteer time for the project. Up to 4 hours can be done at the tack sale.
Other volunteer opportunities will be available at the open horse shows May 16/17 and July 25.
Tack Sale Volunteer Sign-up: https://signup.com/go/mAEhyfe
NOTE:  this sign up is email driven.  If a parent is using their email for BOTH the parent and youth,
simply use the parent's name and email when signing up the youth and then note the youth's name in the "comment" section. It you have questions about volunteering, contact Pam Seidl (seidlpj@gmail.com)
Thank your for supporting the 4-H Horse & Pony Project!
---
Horse Bowl 
3/12/2020 We're going to cancel Horse Bowl practice until further notice. Keep Safe & Healthy Everyone!
Horse Bowl practices are held every Thursday from 5:30 to 7:30pm at Wendy's house (February 13, 2020 – May 1, 2020)! Join us for Jeopardy type questions about everything Equine (and potluck). Beginners are welcome! We will be competing at the State Horse Bowl May 1-2. For more info, please email Wendy at wendy54956@gmail.com. Bring friends!
---
Horse & Pony Project – Half Lock-in
Saturday, February 8, 2020 • 6:00pm – 11:50pm
Mark your calendars for the Horse & Pony Project Half Lock-In. This is a great opportunity to meet other youth in the Horse & Pony project, learn more about horses, test out your horse knowledge during a quiz bowl and HAVE FUN! Please let us know you're coming so we can plan for materials & FOOD!
Email Julia at: 18699@neenah.k12.wi.us 
For more information visit us on Facebook: https://www.facebook.com/winnebago-County-4H-Horse-Pony-Project-172720834992/
---
Winnebago County Horse and Pony Mentor Program
The mentor program is based on the 4-H mission and goals. Participating in a mentor partnership provides the opportunity for both members to make decisions
and solve problems. It is the mission to build self confidence, learn to accept responsibility, increase the sense of belonging, provide the opportunity to develop mastery and practice skills. Providing the opportunity to mentor new members also allows members to develop skills in leadership and citizenship and helps them to build life skills.
---
HORSE PROJECT RESOURCES
---
Wisconsin 4-H Horse Association
Find information on Wisconsin 4-H horse resources, regulations and state horse show information
https://fyi.extension.wisc.edu/wi4haganimalscience/wi-4-h-horse-assn-handbook/
---
Horse Project Curriculum
Project Curriculum is available for purchase from "Shop 4-H" or can be checked out from the Winnebago County Extension Office.