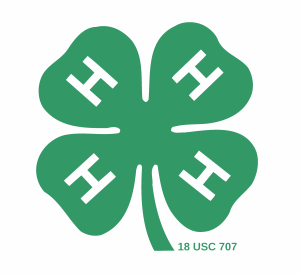 Welcome Winnebago County Youth! There are many educational resources available to increase your skills as a livestock producer. This website will help you find all the educational resources available to you!
One of the most valuable educational experiences you can participate in is the Youth For The Quality Care of Animals program. This online, annual certification will help you learn about animal well-being, food safety and character development.
In addition, we know many of you look forward to showing your animal at the Winnebago County Fair and participating in the Meat Animal Sale. Both of these events are run by separate organizations, so make sure you check in with them early in the year/before purchasing animals to make sure you are aware of all of their participation requirements and animal health regulations.
---

Youth for the Quality Care of Animals (YQCA) is a national multi-species quality assurance program for youth ages 8 to 21 with a focus on three core pillars: food safety, animal well-being, and character development. YQCA certification is being accepted by many livestock shows and fairs that require youth quality assurance certification.
YQCA includes information for youth showing the following food animals:
Pigs  •  Beef Cattle  •  Dairy Cattle  •  Sheep  •  Goats  •  Market Rabbits  •  Poultry
YQCA is available as an online program for youth everywhere in the United States. YQCA in-person workshops may be available to youth where state 4-H or FFA offices or state/national livestock organizations have partnered to have qualified trainers offer in-person workshops.  A test-out option is also available.
Winnebago County youth: While YQCA training/certification is not currently required for county shows, it is required for district/regional/state/national competitions. Make sure you have completed this training or the test-out option by show deadlines.
---
Winnebago County Fair & Meat Animal Auction
PLEASE NOTE: The Winnebago County Fair and Meat Animal Board are not overseen by the Winnebago County 4-H Program/Coordinator or the Division of Extension. Please contact these groups directly or attend their monthly meetings for more information and participation requirements. 
If you have not showed/sold at the Winnebago County Fair or Meat Animal Sale before, we highly recommend you connect with these groups early in the year before purchasing animals to make sure that you will be able to complete all requirements for participation prior to the events.
coordinates all aspects of the Meat Animal Sale held at County Fair
sets and oversees the year-long requirements and weigh-ins required of fair exhibitors who would like to sell their animals in the Meat Animal Auction.

Contact Information

coordinates all aspects of the Winnebago County Fair
sets and oversees the Fair Rules, in partnership with Wisconsin Department of Agriculture, Trade and Consumer Protection (DATCP)
enforces all animal health regulations set by the State Veterinarian

Contact Information
Helpful Resources for Exhibitors during Shows/Sales
---
4-H Record Keeping
We encourage all youth to complete a 4-H Record Book each year, beginning early in the year with goal setting.
Whether or not you plan to complete a 4-H Record Book, record keeping is an important skill that can help you raise healthy, quality animals. Check out the Record Book Website for forms you can use to track progress with your animal throughout the year.
---
4-H Project Curriculum

Project Curriculum is available to "check-out" at the Extension Office (free of charge) or can be purchased from Shop 4-H.
---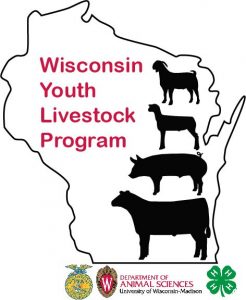 The Wisconsin Youth Livestock Program (UW-Madison Division of Extension) provides many great resources, training and competitions for youth.
---
Swine Project Financial Support
Wisconsin Pork Association Youth Pig Project Scholarships (Due 2/1/2020)

Each spring, Wisconsin Pork Association offers youth pig project scholarships to assist youth with their 4-H or FFA pig projects. The program encourages youth to become involved in the Wisconsin pork industry, provides opportunities to develop life skills, and exposes youth to the many career paths available within the industry.

4-H and FFA youth are eligible to apply for a $50.00 scholarship used to offset costs associated with their 2020 pig project. Scholarships will be awarded in three age divisions, as follows: Ages 9-12, 13-15, and 16-19 (as of January 1, 2020). Thanks to support from pig breeders throughout the state, at least twenty $50.00 scholarships will be awarded this spring.

Saddle & Sirloin Club Beginning Swine Project Member Support (Due 4/19/19)

The University of Wisconsin-Madison Saddle & Sirloin Club offers Swine Project Awards annually. Up to five awards of $100 each will be awarded to first or second year swine project members.

The Swine Project Awards were introduced to help beginning 4-H or FFA members get started in the swine industry. To be eligible, an applicant must be a first or second year swine project member, 9-18 years old, and a Wisconsin resident. The completed application is due postmarked on or before April 19th, 2019. Applications must be submitted by mail; no applications submitted via email will be accepted.

The awards may be used for any expenses related to the recipient's swine project including the cost of pigs, feed, supplies, equipment, and facility maintenance. A member of the Saddle and Sirloin Club may contact the winners to monitor the progress of their swine projects.
For more information: UW-MADISON SADDLE & SIRLOIN CLUB BEGINNER SWINE PROJECT SCHOLARSHIPS