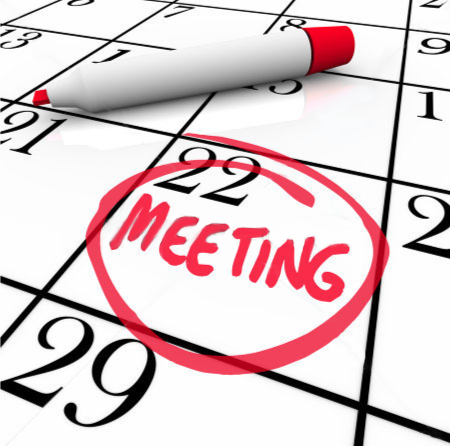 Meeting room reservations are made through the Extension Winnebago County office by using our online Reservation Request Form NEW!
Room Availability & Layouts (includes calendars of confirmed reservations)
Confirmation of reservations and calendar updates will still be completed during our regular office hours M-F 8:00am-4:30pm.
Groups may schedule a MAXIMUM of 2 meetings/month during our advance registration period beginning Nov. 1 annually. Groups who have reached their maximum amount of advance reservations may make additional reservations within 7 days of their requested date (if rooms are still available). All cancellations must be reported to the Extension office as soon as possible.
2023 Advance Reservation Dates:
Winnebago County Departments & JPCC Building Occupants are able to begin submitting their 2023 reservation requests on October 3, 2022 at 8:00am. This allows these groups first priority for use of the rooms.
Reservations will be opened up to the PUBLIC on November 1, 2022 at 8am (rooms are available to government agencies and non-profit organizations only)
We will continue to take reservations for 2023 on a first-come, first-served basis throughout the remainder of 2022 and 2023.
Have questions or need to cancel an existing reservation? Please call or email Robin Franitza at the Extension Winnebago County Office:
---
JPCC Meeting Room Availability & Layouts
All of our meeting rooms include A/V hook-ups to either a projector/sound system or a big screen tv (depending on size of the room). Rooms also have white boards and flip-chart easels available. A break room with refrigerator, microwave, sink and soda/snack vending machine is available to all building users. Some rooms include sinks. Room B has a refrigerator, stove/oven, microwave and sink in the room. For all room details & photos, please visit our Room Layout page.
Meeting Room Calendars & Availability

Meeting rooms are available between the hours of 7:00am—11:00pm, 7 days/week. Meetings scheduled outside regular building hours (M-F 8:00am – 4:30pm, excluding holidays) require a key check-out from the Extension office. Keys may be checked out 1—3 days in advance during the business hours of M-F 8:00am—4:30pm, excluding holidays.

Submit a Reservation Request Now
(We will begin accepting 2024 Reservation Requests for non-county departments beginning on November 1 at 8am)

JPCC Meeting Room A

Seats 20-30 people (U-Shape)
or 20-40 people (Classroom Style)

Submit a Reservation Request Now
(We will begin accepting 2023 Reservation Requests for non-county departments beginning on November 1 at 8am)

JPCC Meeting Room B

Seats 20-40 people

Submit a Reservation Request Now
(We will begin accepting 2023 Reservation Requests for non-county departments beginning on November 1 at 8am)

 

JPCC Volunteer Room

Seats 12 people

Submit a Reservation Request Now
(We will begin accepting 2023 Reservation Requests for non-county departments beginning on November 1 at 8am)




JPCC Meeting Room C

Seats 8 people

Submit a Reservation Request Now
(We will begin accepting 2023 Reservation Requests for non-county departments beginning on November 1 at 8am)

JPCC Meeting Room D
Only available M-F 8:00am-4:30pm for Business Meetings

Seats 16 people

Submit a Reservation Request Now
(We will begin accepting 2023 Reservation Requests for non-county departments beginning on November 1 at 8am)